Driving Product Innovation With Reverse Engineering
Every time you capture physical reality to use as part of your digital design process, you engage in reverse engineering. Whether you call it reverse engineering or something else, you are almost certainly measuring physical parts and using those dimensions to inform multiple aspects of your product designs. And you are probably doing this multiple times throughout each product lifecycle.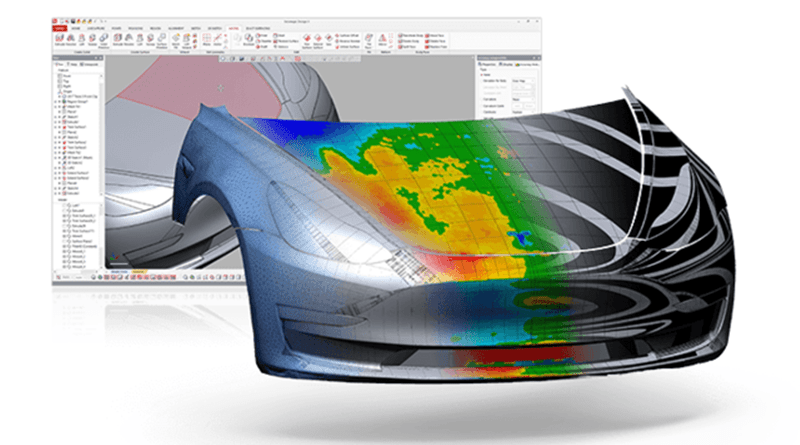 A modern approach to reverse engineering, backed by the latest measurement technology and software, can drive value throughout your business. Typical reverse engineering examples are:
Rebuild CAD data for legacy parts and tooling.
Design new custom products that fit in, on, or around existing ones.
Document changes made post-prototype or manufacture.
Recreate non-existent or lost CAD data for parts and molds.
Convert physical parts into CAD for new product designs.
As a practice, reverse engineering is as old as engineering itself. Due to continuing advances in hardware and software technology, reverse engineering is now so fast, accurate, and effective that it has become an integral part of modern product design.
Pioneering manufacturers are deploying modern reverse engineering to drive business value throughout the design, manufacture, and maintenance of their products.
Additive Manufacturing: Reapply design intent to generative mesh results from topologically optimized parts and get feature-based results that can be edited and used within CAD.
Supply Chain Optimization: Reduce lead times and centralize your knowledge and manufacturing capability by creating a digital inventory for critical parts with high wear or parts that often fail.
Sheet Metal Stamping: Scan stamping dies that have been modified post-production so that you can adjust the original CAD designs to reflect real, as-built conditions.
Product Design: Significantly reduce time to market using reverse engineering to combine off-the-shelf parts and assemblies with custom-designed parts.
Casting: Quickly create manufacturable digital models for broken castings with no design plans to rebuild and remanufacture critical components using 3D scanning and scan-based design.
Redesign and Customization: Start with an existing part—like a vehicle, vehicle component, or product that precisely fits the human body and use it as a reference to create brand new or custom-fit parts.
Prototyping: Create manufacturable designs faster by digitizing hand-built prototypes and prototypes typically fabricated with foam, cardboard, or modeling clay.
Remanufacturing and Maintenance: Protect expensive heavy equipment from emergencies and keep it running efficiently using 3D scan data to create spare and replacement parts.
Reverse engineering adds value at every step of the product lifecycle. To create and sustain long-term value, manufacturers know that they need to take a holistic view of the entire product lifecycle. The best-performing have mastered moving companies seamlessly from digital to physical and back to digital throughout the product lifecycle using technology like 3D scanning, reverse-engineering software, digital metrology software, and 3D printing.
The above is an extract from a 3D System ebook. For more information: www.3dsystems.com