PSH Reverse Engineering Output Data
Type of Reverse Engineering Data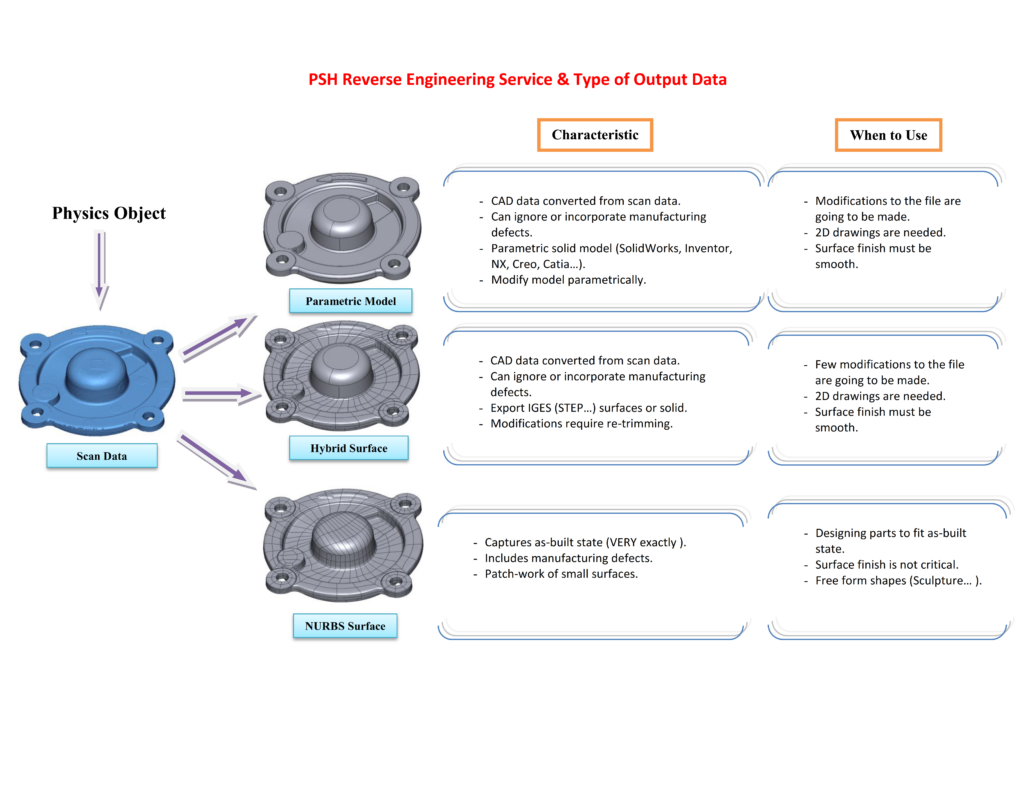 Full parametric native CAD data :
PSH Design will convert scan data into the native format of almost CAD Soft such as  Solidworks, PTC Creo, Autodesk Inventor, CATIA, Siemens NX, and AutoCAD data with entire construction history. This design data type has a complete construction history tree, perfect for customers to use in an existing CAD system for design purposes or further improvement.
Not just a simple 3D model, all our designers are mechanical engineers, so PSH Design's design models are full-featured technical models, always ensuring the production following output.
Hybrid model ( Parametric and Parasolid ) :
Hybrid 3D modeling combines surfaces that need to be precise in shape and specific areas or features of the model where a parametric model is required for machining and changing parameters. It is very suitable for free-form castings combined with holes and machined surfaces.
NURBS (Non-uniform rational B-spline) surfaces – Best Reverse Engineering for 3D Metrology Company  :
Model NURBS allows accurate tracking of the shape of the real object. This type is advantageous in 3D Inspection where a comparison between the original CAD model and the actual thing is required. It can generate reports with color maps and tolerance cross-sections to check for deviations.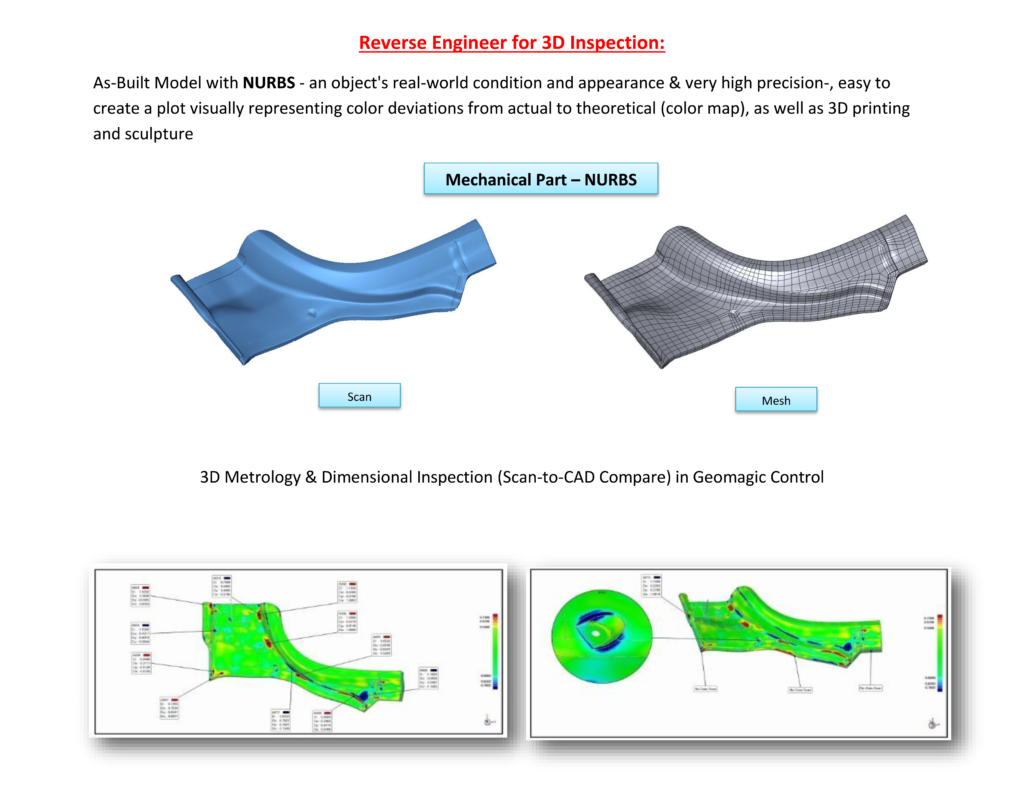 Reverse Engineering with Class-A surfacing quality :
The distinct advantage of PSH Reverse Engineering service is creating models with superior surface quality – Class A surface – applications in the automotive, aviation, shipbuilding, and high-end home appliances industries.
Get your free trial project with PSH Design's world-class Reverse Engineering service here: RFQ / Free Test Project
.